Last week, on the 5th of November, LIFE TACKLE was presented at ECOMONDO exhibition in Rimini (Italy), at the stand dedicated to "European Projects for Circular Economy" located in pavilion D3.
The workshop named "Sustainable management of sporting events: the experience of football through LIFE TACKLE project" was a successful experience.
The two-hour workshop started with an introductory speech by Professor Fabio Iraldo of Sant'Anna School of Advanced Studies, who discussed synergies and challenges of sustainability and sporting events. He highlighted the potential of the project to spread awareness on the principles of sustainability through any social layer and to influence collective behaviour.
Tiberio Daddi, the project manager of LIFE TACKLE, then presented an overview of the objectives and first results of the project, illustrating the main actions and future plans. Partners Barbara Moschini (FIGC) and Francesco Lembo (ACR+) described more into details the experiences of the
Stadio Olimpico in Rome
, of the
Aviva Stadium
(Dublin) and
Roi Baudouin Stadium
(Brussels).
The following presentation by Federico Malucelli (Politecnico of Milan) focused on the case of SPAL in relation to
mobility of fans
, while Livio Giannotti (president of Revet SpA) showed the case of
Pontedera stadium
in Pisa-Italy, where the company provided seats made of recycled mixed plastics from urban waste collection.
The last speech by Gaia Pretner (SSSA) addressed the issue of fans awareness and engagement, showing the results of the surveys carried out among fans at the stadia during football matches: according to these results, 86% of the fans think that football should play its part in promoting environmental protection and the fight against pollution.
Throughout the days of the exhibition, many people visited the stand showing interest in the project, including groups of high school students. Ecomondo has been a great opportunity to further share knowledge and awareness of our mission and work with a diversified audience, in line with the dissemination objectives of the project.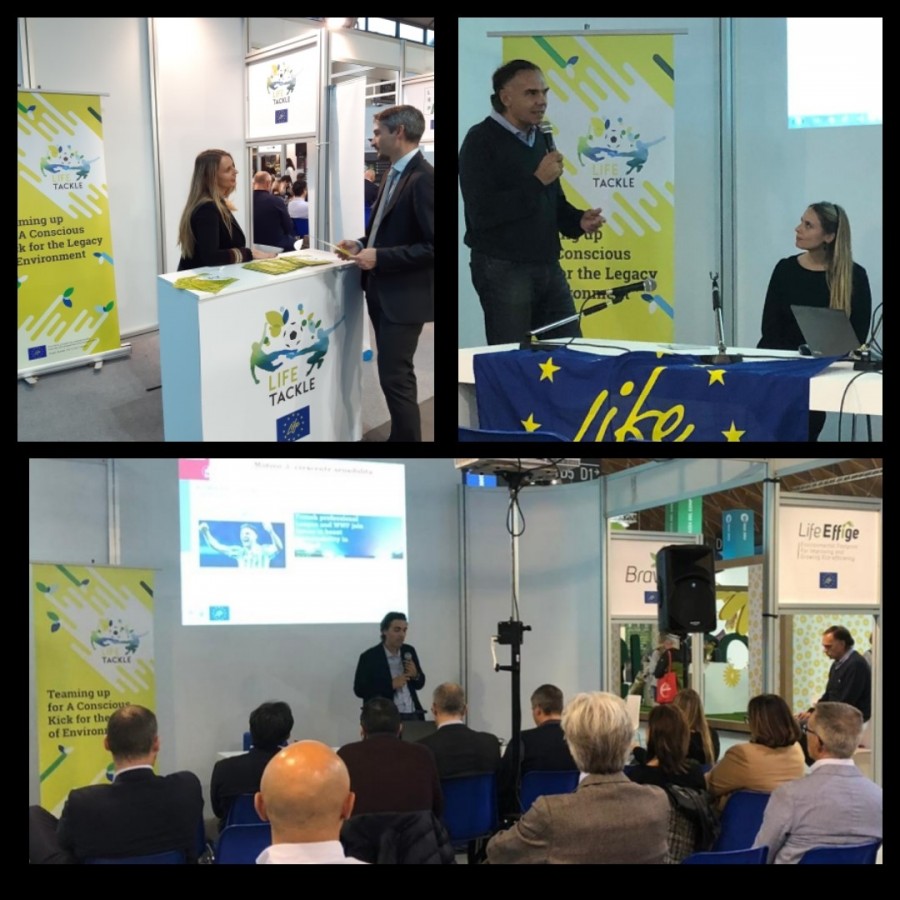 Other articles