On 21-25 September LIFE TACKLE attended Soccerex Connected 2020, a new virtual event hosted through a dedicated online platform that reunited the worldwide football community.
The event was organised by
Soccerex
, a global leader in the promotion of
football events
around the world and in the creation of business opportunities for the global football industry.
Soccerex Connected brought together 2000 stakeholders from over 60 countries to discuss the challenges faced by the football industry, learn about the solutions available, participate to networking sessions and do business together. FIFA President, Gianni Infantino, was the guest of honour and keynote speaker of the event.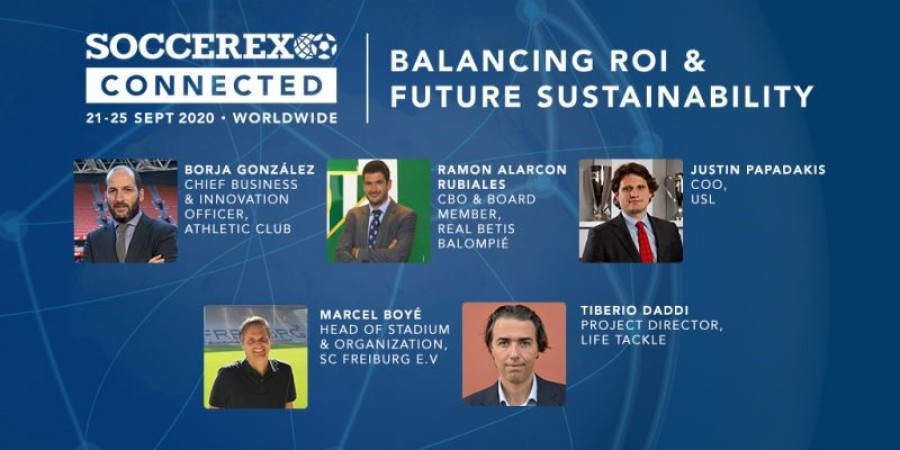 Tiberio Daddi
, Project Manager of LIFE Tackle, took part in the session dedicated to football sustainability, titled "Balancing ROI and future sustainability". This specific session discussed the planning of stadium projects in today's increasingly environmentally conscious society, which requires the inclusion of sustainability. In particular, it addressed the role of innovation in ensuring both a sustainable and commercial legacy in stadiums.
Athletic Club, SC Freiburg, United Soccer Leagues LLC (USL), Real Betis Balompié S.A.D
. joined the panel together with LIFE Tackle.

Other articles