While the global COVID-19 pandemic has hindered the implementation of in-person activities of the LIFE TACKLE project, members of the consortium, determined to make it a success, have knit closer partnerships and launched a new awareness raising campaign to continue to promote better environmental management of sports events.
As supporters have not been allowed back into stadia, the LIFE TACKLE consortium decided to find a different use for certain products delivered within the framework of the project. For example, banners originally intended to be placed in stadia to encourage fans to get informed and involved, have been remodelled to be displayed digitally during football games. These banners have been shown at a number of football matches since November 2020 by the National Football Associations (NFAs) of Italy, Sweden and Romania, both on big screens and side panels, to get attention from the media present and be visible to supporters following the game from their TV. The banners were recently shown at a meet between Italy and Northern Ireland, and between Sweden and Georgia, on 25 March, as pictured above/below. The promotional banners will also be on display during the Women's Coppa Italia Semi Finals on 24 and 25 April, which will see Juventus face off with Roma, and Inter Milan with AC Milan.
The consortium has additionally organised a number of upcoming social media campaigns involving footballers committed to addressing the environmental impact of football in Romania and Sweden. All national teams will promote project activities on social media to award more visibility to the project.
Please find below more images of LIFE TACKLE banners being displayed: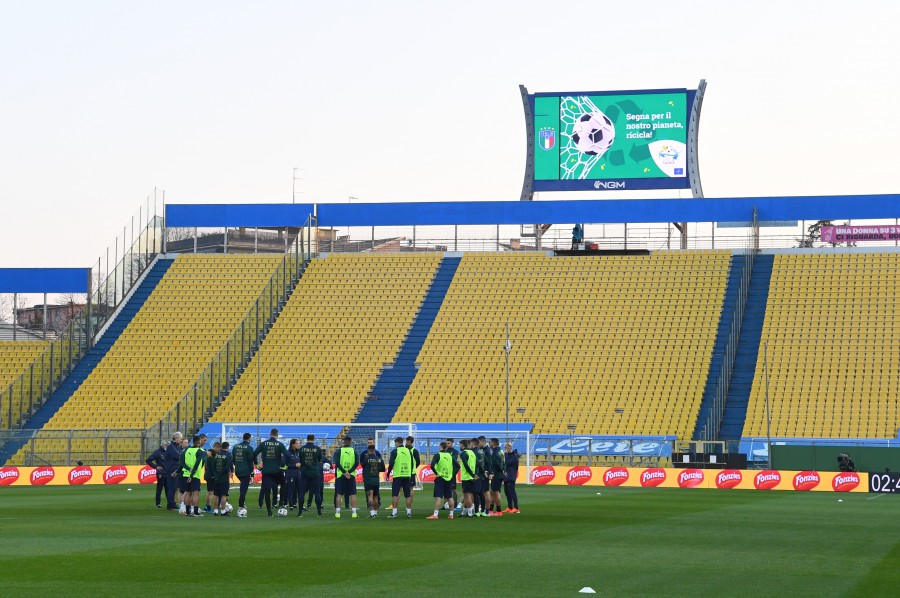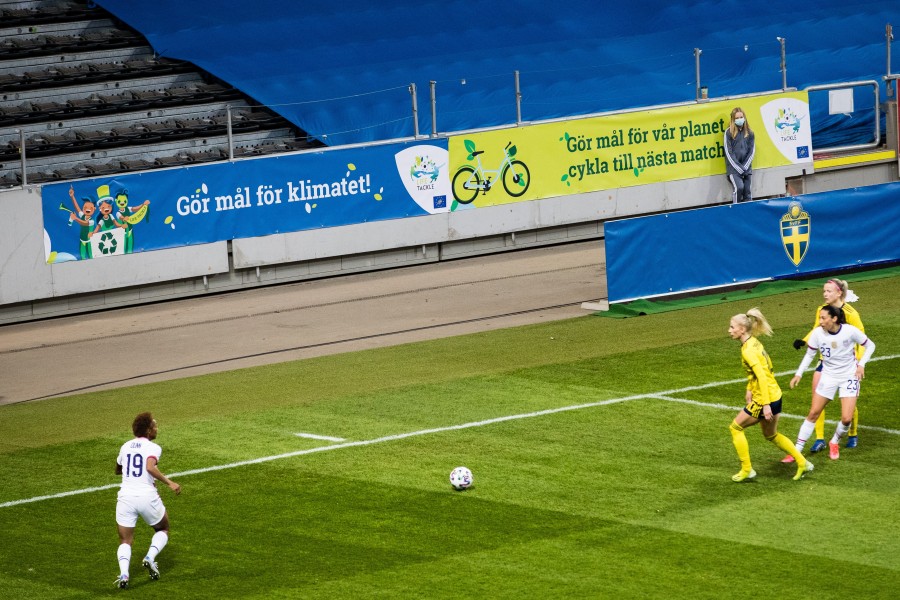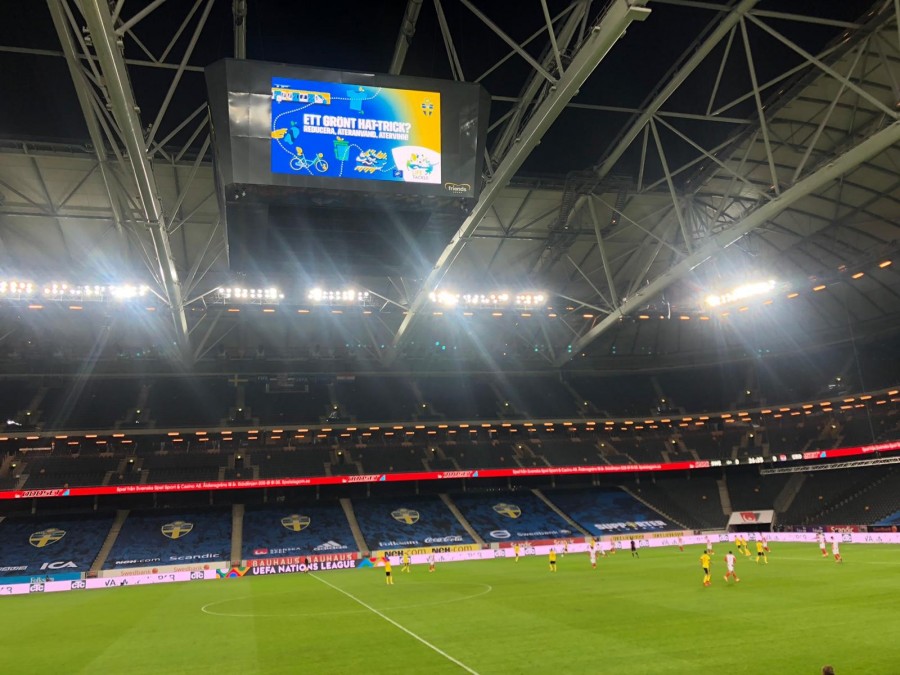 Other articles