LIFE TACKLE also tries to give voice and amplify key messages and initiatives for a more sustainable management of sport events.
PCUP is a start-up using only silicone for producing cups by avoiding disposable material, such as plastics, and combining economical and environmental sustainability.
On August 5th AMIU signed the supply contract with
PCUP
to receive 4,000 cups made 100% out of silicone and containing a microchip that allows to communicate with whomever has a PCUP cup.
These innovative and plastic free, reusable cups also monitor how much
plastic, energy
and
water
has been saved from avoiding the use of plastic single-use cups. The purchase has been funded through the LIFE TACKLE project.
Starting in October 2019 the PCUP cups will be used in the
Marassi Stadium in Genoa
in order to cut the consumption of plastic, reduce waste and will be used as a means to raise awareness on the environmental global challenges among football fans. The cooperation between PCUP, AMIU and the Marassi Stadium is just at its beginning as all parties are working hard to creating a fully plastic-free facility in the coming years!
Discover PCUP!
PCUP
is an innovative start-up, founded by two young Italian entrepreneurs: Lorenzo Pisoni and Stefano Fraioli. The company operates in Genoa and uses only high quality material, which means that this environmentally friendly practice is also 100% Green Procurement!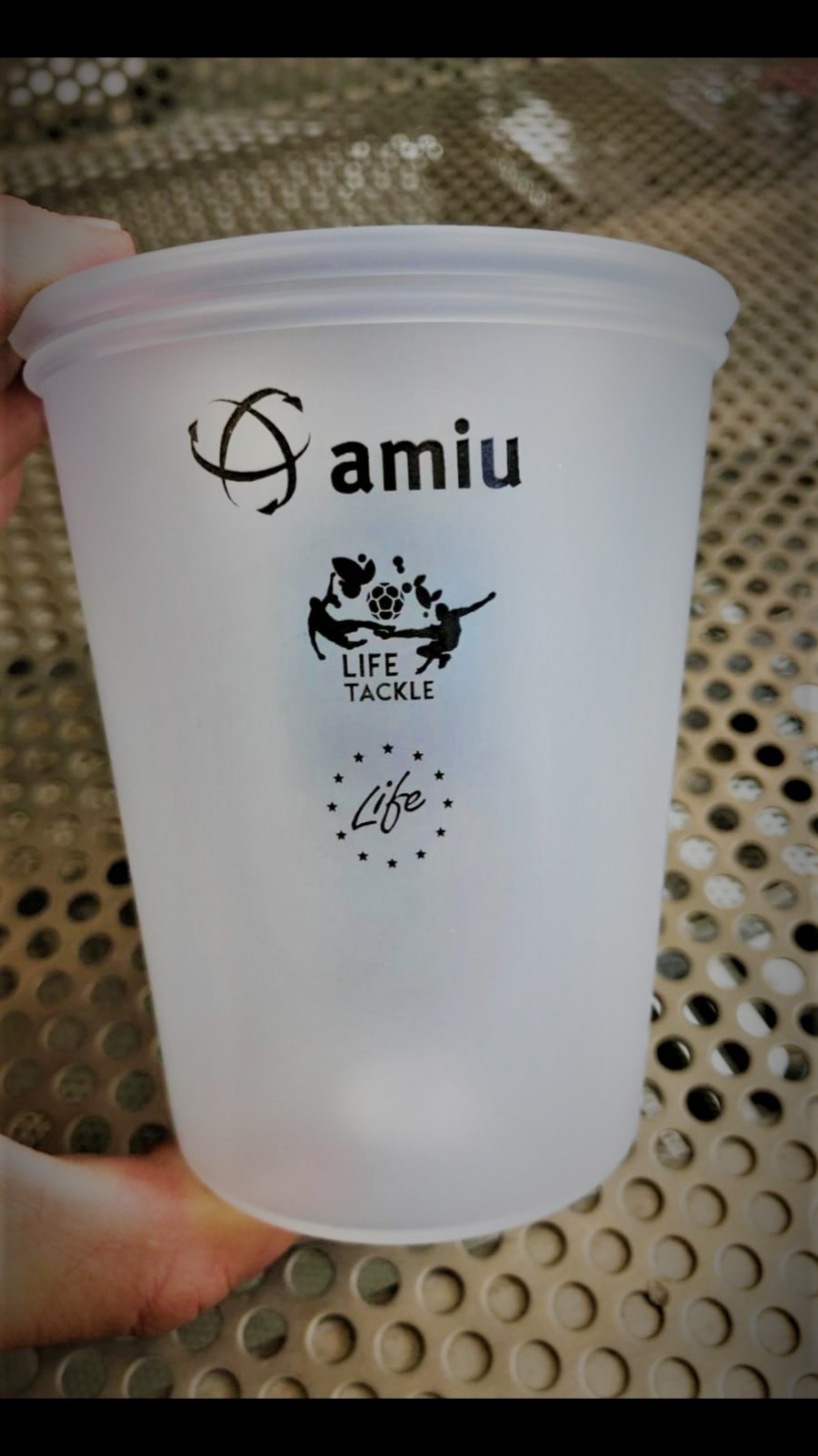 Other articles